We hold special promotions on services and products we offer. This page is updated regularly with current special offers you can take advantage of when you visit us. You can even sign our Guest Book if you would like us to notify you when specials are offered.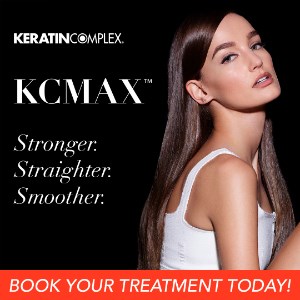 Keratin Special Offer
Keratin smoothing services eliminate frizz,
reduce curl and add shine!
20% Off Keratin Smoothing Services
Keratin Blow Out
Lasts 3 to 6 weeks Reg $95 - $125



New! KCMX

Keratin Smoothing Service
Straighter, frizz-free hair for up to 3 Months
New - no 3 day wait to shampoo!
Includes mainenance spray and 20% off Shampoo
& Conditioner
Reg $200 - $400
( $50 max discount)
$100 Deposit required for full treatment
Ends February 29, 2020 not valid with other offers
Act Now! Offer Ends: 2/29/2020